3 Reasons Why There Won't be a Flood of Foreclosures
Posted by Krys Benyamein on Thursday, December 22, 2022 at 9:42:12 AM
By Krys Benyamein / December 22, 2022
Comment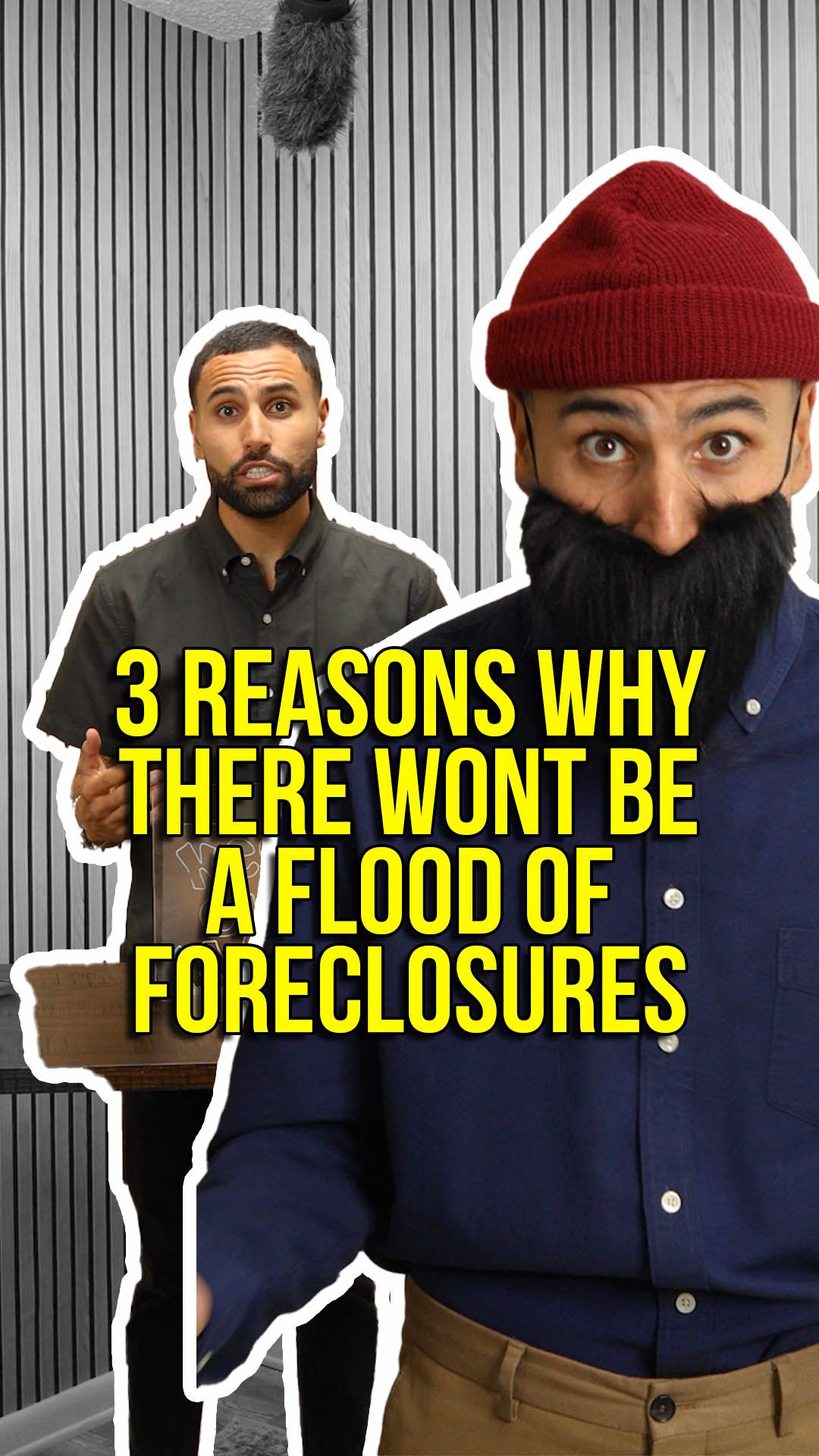 This is a video you want to share with a friend! Ever heard the phrase, "headlines do more to terrify than clarify?" The news related to foreclosures has been no different.
Here are 3 Reasons Why There Won't Be A Flood of Foreclosures!
📍 Not as Many Homeowners Are in Trouble This Time
After the last housing crash, over nine million households lost their homes due to a foreclosure, short sale, or because they gave it back to the bank.
Today, revised lending standards have led to more qualified buyers. As a result, there are fewer homeowners who are behind on their mortgages
📍 There Have Been Fewer Foreclosures over the Last Two Years
The internet is riddled with news stories about the number of foreclosures rising but context is important.
During the pandemic, many homeowners were able to pause their mortgage payments using the forbearance program.
With that program, many were worried it would result in a wave of foreclosures coming to the market. That fear didn't materialize. Data from the New York Fed shows there are still fewer foreclosures happening today than before the pandemic.
📍 Most Homeowners Have More Than Enough Equity To Sell Their Homes
Many homeowners today have enough equity to sell their homes instead of facing foreclosure. Due to rapidly rising home prices over the last two years, the average homeowner across the country has gained more than $34k in equity in the last 12 months alone.
Share this with someone who needs to hear it! 💌
#krysbenyamein #keepingcurrentmatters #foreclosures #marketupdate