The Enchanted Bungalow In Escrow
Posted by Krys Benyamein on Friday, March 24, 2023 at 12:30:21 PM
By Krys Benyamein / March 24, 2023
Comment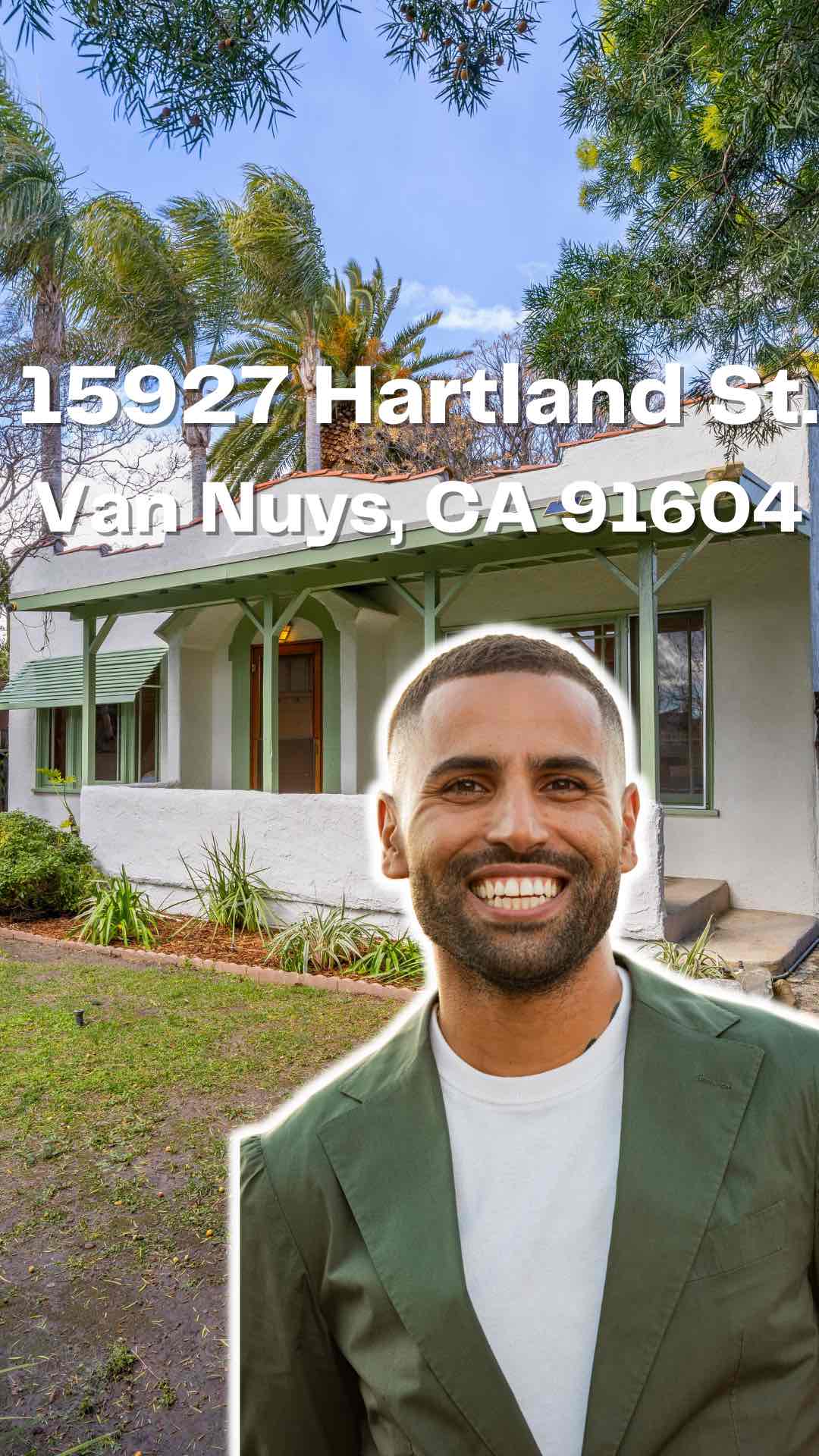 Scrolling through my feed one day, I didn't expect that one particular message would lead to my most recent listing in Van Nuys. It was a message from Richard Parham from San Francisco who had some social media questions.
Needless to say we quickly hit it off. Little did I know, Richard had clients that were in need of selling a home in Los Angeles.
Through a Zoom call, Richard introduced me to the clients and we get along right away. Our conversations were more than just business, they were personal and engaging. We quickly formed a bond that allowed us to work together seamlessly as if we had known each other for years.
As we dove into the project, it became clear that this was going to be a huge undertaking. The clients had not lived in the home for over a decade, and it was filled to the brim with belongings that needed to be cleared out.
On top of that, we needed to completely redo the landscaping and give the house a fresh coat of paint both inside and out. It was some serious heavy lifting but we were committed to getting it done right.
We put in long hours to get everything ready for the market and even brought in some beautiful furniture to stage the home and make it look its best. After just one week on the market, the home is in escrow.
It is an incredible feeling knowing that all of our hard work is paying off. And it all started with a simple message on social media from Richard Parham. This experience taught me that you never know where your next opportunity is going to come from.
Sometimes, it's the most unexpected connections that lead to the most rewarding outcomes. I'm grateful for this experience and the relationships that came out of it.
#inescrow #larealestate #vannuysrealestate #krysbenyamein #estateofgrace