The Fastest and Cheapest Way to Get to a Rams or Chargers Football Game
Posted by Krys Benyamein on Wednesday, November 16, 2022 at 9:42:32 AM
By Krys Benyamein / November 16, 2022
Comment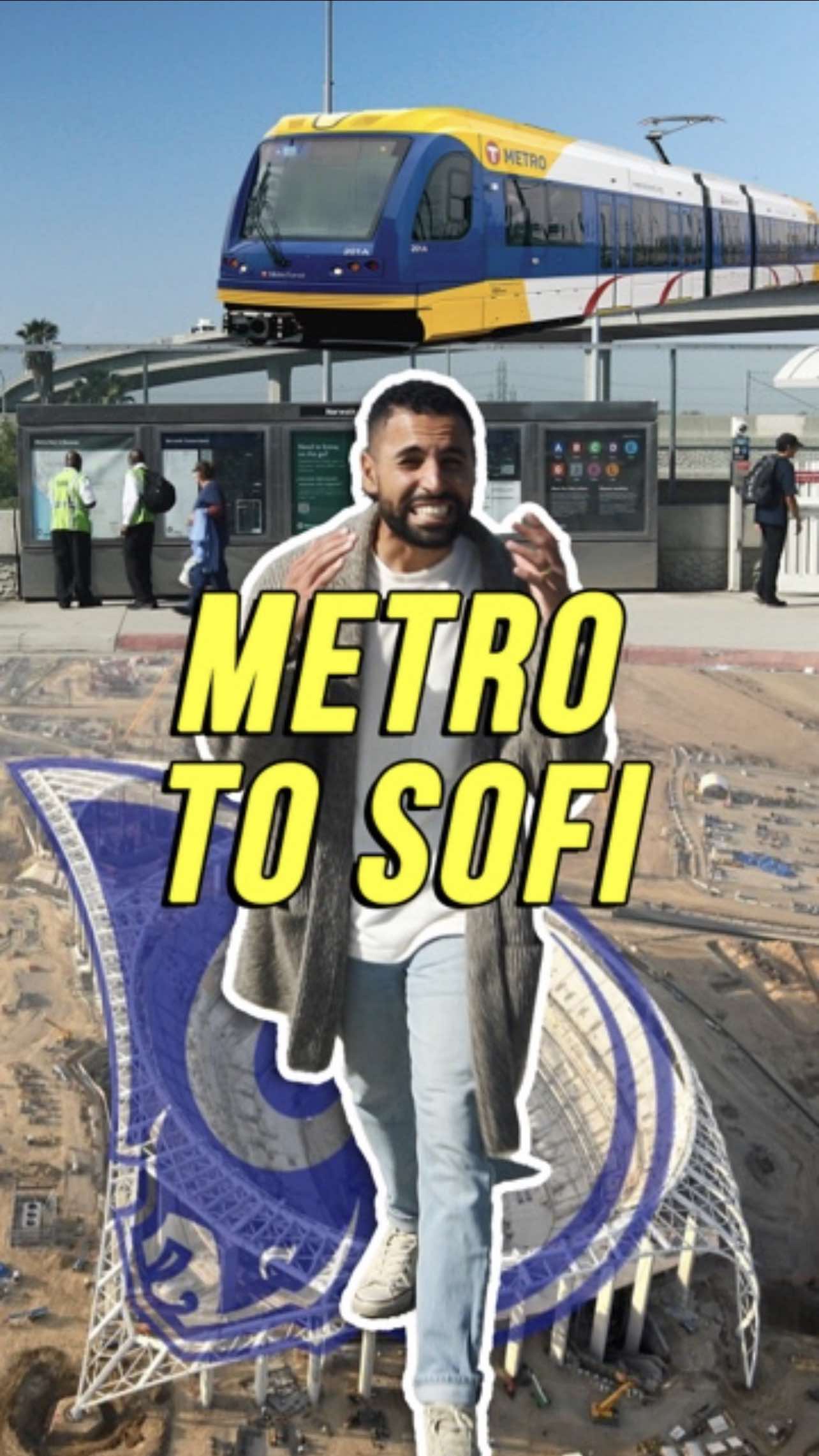 If you're an LA Football fan, you know that getting to and from the game can be a bit of a hassle—especially if you don't plan ahead. 🏈
But with a little prep (and maybe some help from your friendly neighborhood real estate agent), you can make the journey to Sofi in no time.
🚊Take the Metro.
This is the FASTEST way to get to the game, but also the CHEAPEST. The Norwalk Metro will take you right to the Hawthorne/Lennox Station where a shuttle will pick you up and drop you off at Sofi for free
🚗 Park at the Hawthorne/Lennox Metro Stop
For $30 you can park at the metro stop and take a free shuttle to the game. The lot fills up quick so get there early or buy a parking pass online and relieve the stress.
With a little planning ahead, getting to and from the Rams or Chargers game doesn't have to be a hassle. By taking advantage of public transportation options lik Metro, you can get to your seat without any stress—so you can focus on cheering your team to victory!
Share this with a friend that is going to the game this weekend. 🏟
#larams #lachargers #sofistadium #nflsunday #krysbenyamein #metro #lametro #publictransportation #inglewood #larams #lachargers