Video Trends You Need To Know!
Posted by Krys Benyamein on Friday, April 14, 2023 at 10:00:36 AM
By Krys Benyamein / April 14, 2023
Comment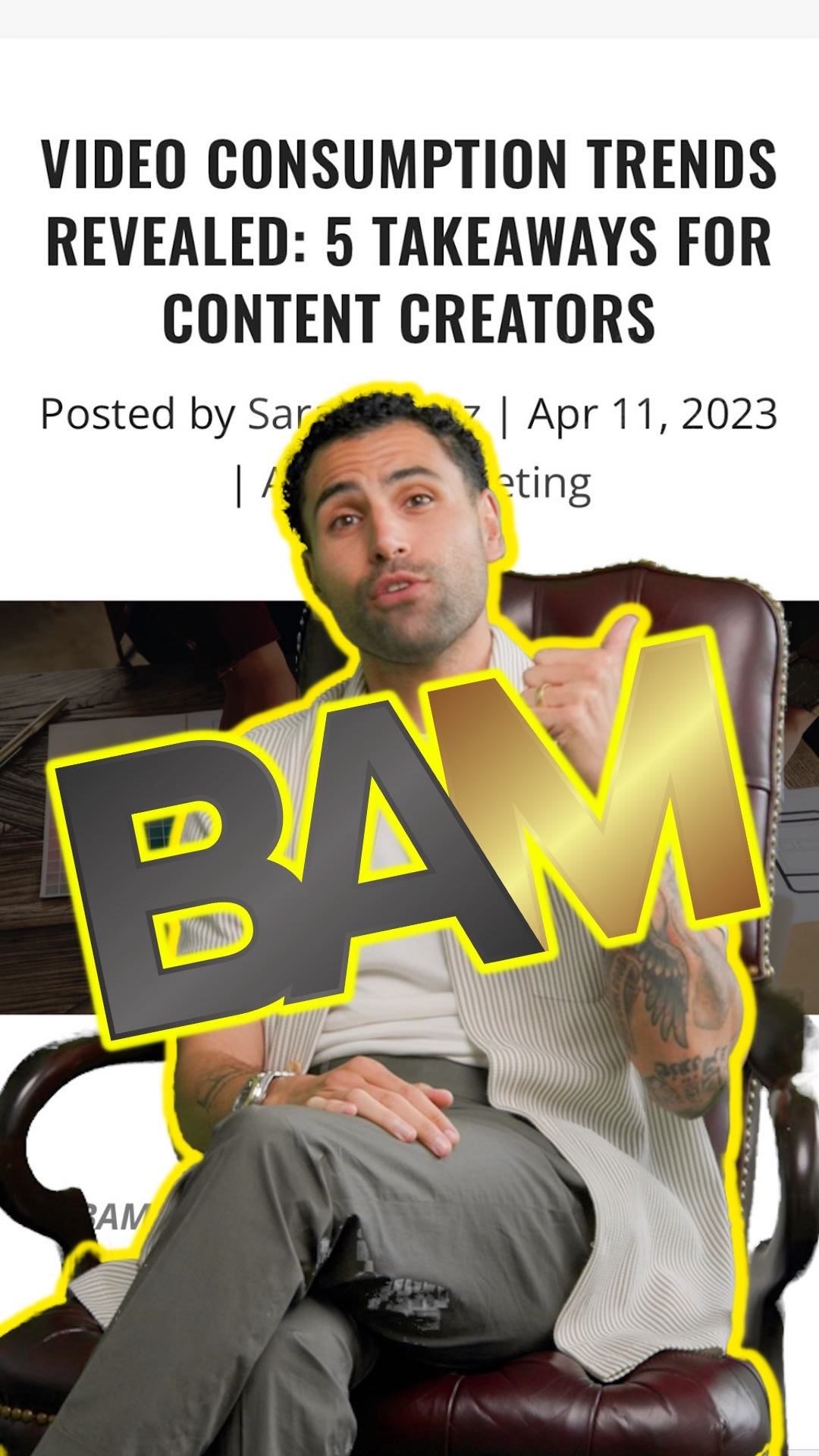 Are you keeping up with the latest video trends? 🎥
HubSpot's annual "State of Video Marketing Survey" just dropped and the insights are binge worthy!
From how video consumption is changing to what that means for video content creators. This is a must read! Head over to the link below 💥for the full breakdown!
https://nowbam.com/video-consumption-trends-revealed-5-takeaways-for-content-creators/?fbclid=PAAabkgAkQEUeWE4ii2MxzusCXzcf9-iEQnb6zP_svd7t6HW2AVdHAMEP1kvA
#BAM #NOWBAM #krysbenyamein #hubspot #videotrends